See what our Happy Pawrents have to say!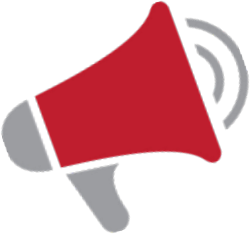 How To Know If its a scam!
Maine Coons are among the top most popular cat breed and sadly so many scammers use their popularity on people simply wanting to purchase this wonderful cat. I am contacted on an almost daily basis by someone who has either been scammed or was almost scammed. Here are some tips to know about scammers and Maine Coons:
No Maine Coon kitten is less than $1500. If you find a kitten for $650 this is a scam. 
If someone is telling you shipping is $150 or free this is a scam.
Check out your breeder with cfa or tica and verify they are registered. This is so easy to do and a scammer will not be registered with any registry.
Ask to FaceTime and see your kitten in person or talk on the phone to your breeder. They should be more then happy to answer any questions you have regarding their cattery, cats, kittens, and ask you questions as well about your potential new kitten.
If someone demands money from you without seeing a kitten run! If they demand the full amount especially run! No legitimate breeder will accept a deposit for a kitten before conducting an interview and talking with you. Scammers pressure you and then block you once they've received your money. 
Legitimate breeders send home copies of health records, vaccine and deworming records and veterinary records for your kitten. Scammers will tell you this is not necessary many times and that the kitten is healthy. Your kitten should always see a vet to ensure it is healthy before leaving for your home. 
Scammers also steal pictures from other legitimate breeder and use them as their own. They don not own these kittens, or any kittens. Most of these scammers don't live in the country either.
Scammers also will not provide an address and many will not talk on the phone. Their communication is poor and you will find they misspell many words such as "puppy" when referring to "kitten" when you start asking questions you will be blocked.
What does this mean?
"By Closed Cattery", we mean that we do not permit visitors to our Cattery. That means we DO NOT allow pending Purrever Families to come visit. This is for the safety of the kittens we have in our Nursery and our own, especially during peak Flu & Covid Seasons. Thank you for your understanding.
This is another reason why?
For over two months, Lori Heimer's tight-knit family has struggled to understand why anybody would want to target the loving mother of four daughters.
Lori, 57, was murdered in her home in southeast Assaria, Kansas on Saturday, June 25th.
She was found by family members — who immediately called 911.
June is harvest season in Kansas, so Lori's husband Ron had to be retrieved from cutting wheat out in the fields.
There have not been any arrests and authorities have released few details about the crime scene.
Lieutenant Michael Ascher with the Saline County Sheriff's Office said that Lori was "brutally murdered" and it was a "brutal crime".