We are a small in home TICA Registered
Maine Coon & Norwegian Forest cattery
located in Columbia, Maryland
just outside of Baltimore.
We breed for health and temperament. Our Maine Coon & Norwegian Forest Kittens are raised in our bedroom and handled from birth. They are socialized with other cats, 6 children and 2 dogs so they are well adjusted and will easily adapt to their new Purrever Homes!
All our Maine Coon Queens only have 1 litter per year.
We feel this is important to maintain a Happy and Healthy Breeding Program
Kittens can go home with their Furr Families around 12 to 14 weeks of age. You can find more information on our FAQ's Page.
Our babies come with a One (1) Year genetic guarantee and are negative for HCM, PKD, SMA and Felv/fiv.
Shera Coon Cattery of Maryland is a Closed Cattery! We take the health of our cats and kittens very seriously. Therefore, we are a closed private cattery.
We do not offer outside Stud services.
another reason we are a 'closed cattery'
For over two months, Lori Heimer's tight-knit family has struggled to understand why anybody would want to target the loving mother of four daughters.
Lori, 57, was murdered in her home in southeast Assaria, Kansas on Saturday, June 25th.
She was found by family members — who immediately called 911.
June is harvest season in Kansas, so Lori's husband Ron had to be retrieved from cutting wheat out in the fields.
There have not been any arrests and authorities have released few details about the crime scene.
Lieutenant Michael Ascher with the Saline County Sheriff's Office said that Lori was "brutally murdered" and it was a "brutal crime".
Please remember that Facebook has very strict guidelines for listing Kittens.
We showcase our Available Kittens that are looking for their Purrever Homes
as well as growth progression of a kitten for their new families.
Please feel free to ask if a kitten showcased is available.
Please Contact Us for Availability
Limited Litters per year!
Testimonial Page for our Happy Pawrents!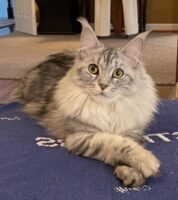 Sheracoons came highly recommended to us. Lisa took the time to work with a family to be sure their son's allergies would not be activated by one of their Norwegians. Lisa went above and beyond for this family. We knew we would want to work with her and Sheracoons. We are so pleased with our… Read more "Sheracoons came highly recommended to"
Valerie Kaiser
Click the button to add your testimony!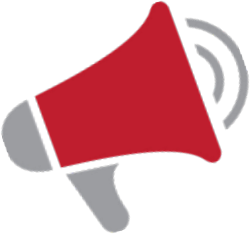 How to Know Your Being Scammed!